As someone who grew up in a Christian household, attending church, learning Bible stories, and memorizing verses was routine. I would wake up early every Sunday to meet my friends at church and catch up on everything that had happened throughout the week. In Sunday School and Youth Worship, I listened eagerly to the different stories, crafts, and activities planned for the day. During this time, however, I never truly internalized what it meant to be a Christian. To me, going to church felt static, and although I had heard and understood the Gospel many times at a young age, I had never thought of it as anything more than a cool story.
In middle school and the earlier parts of high school, my perspective of church as a routine began to draw me away from Christ. I grew closer to my friends from school and slowly succumbed to the societal pressure of those around me. I would think to myself: Why do I have to spend my Sundays at church? Why can't I stay home and enjoy my weekend like my friends can? I focused entirely on my personal and academic goals, and would only make Christ my priority after I was finished with everything else. I struggled with trusting God's plan for me and tried to pave a way for me to accomplish my own desires. My life revolved around personal gains and the validation of others, rather than the validation of the only one who really matters: God.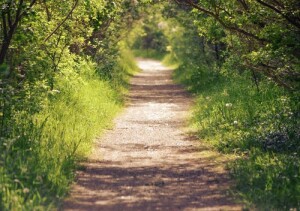 My perspective on Christ and the Gospel began to change as I matured through high school. Instead of taking everything into my own hands selfishly, I started to trust God's plan for me and let Christ lead my life. I began to see the Gospel as God's merciful gift to His children, rather than a routine or a chore to keep up with. I began to seek God's validation, rather than the approval of others or accomplishing my personal goals. I began to see that Jesus' death and resurrection was personal, not just a cool story I was taught as a child; He had died to wash away my sins and paid the penalty that I deserved. Even more, I am saved by faith alone, through God's grace, and despite my undeservingness, God loves me as His own child. God is a personal God and I want to take this step of water baptism to proclaim that I believe that He sent His one and only son to the cross to triumph over death and pay for my sins.
Now that I have accepted Christ as my true and only savior, I am trusting God's plan for me. Whether I experience a spiritual high or a spiritual low, I will trust in God to lead the way in my life. I know that I am a sinner, but I will continue to respond to the Gospel with repentance from sin and faith in God. Saving faith is active and comprehensive, and I will let the Gospel actively affect every area of my life. I no longer seek to follow the societal pressure of others, but rather look to grow close with my brothers and sisters in Christ. Instead of thinking of church and fellowship as a routine, I now see it as a gift — an opportunity to connect with God and to express my faith with other believers. As John 17:3 says, "And this is eternal life, that they know you, the only true God, and Jesus Christ whom you have sent." Thank you.