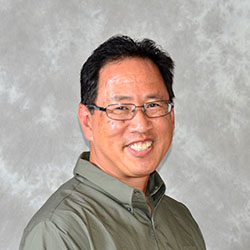 Pastor Glenn Pon
Pastor
Hello! Good to be back to my hometown where I embraced the life-changing gospel message in my youth.
While in college, beside s working towards my degree in Human Resource Management, I also learned about the importance of discipleship by being mentored and mentoring others. Upon graduation, I sensed the Lord's leading to pursue sports ministry on the college campuses such as San Jose State University (Go Spartans!) and UCLA(8-clap!), as well as mission overseas.
While interning at CGBC, I met my future wife, Julie. Together now, we have two children, Caitlin and Tyler. For those interested, I graduated from Talbot Seminary (M.Div) and Dallas Theological Seminary (D.Min).
If you want to shoot hoops, talk about baseball, or grab some coffee and chat about making an eternal difference in the lives of others, let me know. Thanks!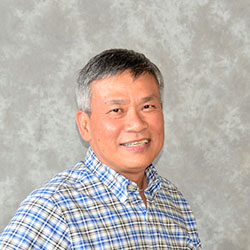 Pastor Adrian Lim
Pastor
I was born and raised in Singapore. My wife Joyce is Malaysian, and we met while serving together on a mission trip in North Thailand. Together, God has called us from our ministry in Singapore to North America, both in Canada and the States working in the Chinese Church since 1996.
God has given us three wonderful children, Deborah, Desiree, and Dillon.
When God called me to full-time ministry, He gave me a verse from Ezra 7:10 which has become the pattern for my life and ministry.  From this Old Testament equivalent of disciple making, God has infused in my heart a passion to be more focused on this mission.
My passion is to see men and women of God follow Him by being grounded in the truth, living it out in a loving manner and bearing witness for the Lord, thereby bringing others to know and follow Him as well.