My name is Yu Sum Wong. I was born in Hong Kong. When I was two years old, my parents left me with my grandmother in Hong Kong. Both of my parents came to live in the United States, so I was pretty independent ever since I was little. I did not practice any religious belief, but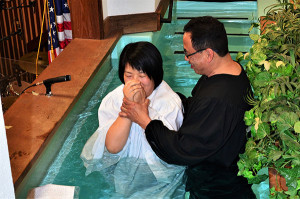 my grandmother practiced Buddhism. When I was in Hong Kong, I attended a Catholic high school and studied the Bible to pass the school exam. I was not trying to understand the Bible. Before I believed in God, I was a self-centered and arrogant person. I believed I could handle anything.
But I was wrong! I fell into a deep, dark valley because of serious family issues. The valley was very dark, with no light and no exit. I didn't know what to do. I lost my direction and felt sad. Thank God that my very good friend Susanna prayed for me. During the prayers, I couldn't stop crying. I felt love and peace from God. God gave me hope and strength to face my future by trusting in Him.
Ever since I opened my heart and trusted in the Lord, I know that He who possesses power beyond me is always in control. I also know that His plans are always the best for my life. I invite Jesus to become the Lord of my life and rule in my heart from this day forward. Through daily prayers, I will trust in Him when there are times of weakness, arrogance, and disobedience. May God continue to lead me and provide me the ability to serve Him. I want to obey God and be a humble person.
Now, I have come to understand that God so loved us that He gave His one and only Son that whoever believes in Him shall not perish but have eternal life. Our Lord, Jesus Christ died on the cross for our sins. His precious blood washes away our sins. His redemption enables us to be reconciled with God the Father. Today, I stand before you and admit that I'm a sinful person saved by grace. All that I am and all that I have comes from God. I resolve to commit the rest of my life into our Lord's hand.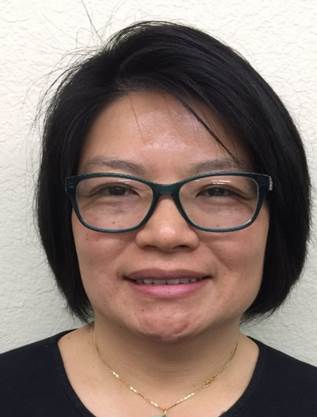 Psalm 23:1, "The LORD is my shepherd; I shall not want."
Romans 3:23-24, "For all have sinned and fall short of glory of God, and are justified freely by his grace through the redemption that came by Christ Jesus."
Thank you God for giving me the strength to keep going when all I really want to do is giving up. Thank you Jesus for saving me. Amen.