As early as eight years ago, I had already decided to believe in the Lord. In 1999, I was diagnosed with third stage uterine cancer and had to undergo surgery immediately.
At the time, I saw God heal my uterine cancer. He cared and healed. The tumor did not spread out, and the doctor was able to remove it completely. The operation was very successful and there has been no recurrence, nor have I needed any further medication.
Afterwards, due to my busy work schedule, I put God aside. But God, being full of grace and love, did not give up on me. My daughters often asked me to go to church. I found excuses like being busy to excuse myself from going. In the past few years, my daughters have taken me to attend many evangelistic meetings. I began to seriously think about the meaning and existence of life and also feel God's constant love and grace. Since 2017, I started returning to church with my two daughters. I insisted on attending Sunday School and began to better understand God's salvation and love, and how Jesus saved me.
In September last year, I said to my daughters that I was ready to accept the Lord Jesus, and they led me to pray the sinner's prayer. I admitted that I was a sinner and needed the blood of the Lord Jesus to cleanse me from all sins. I accepted the Lord Jesus Christ as my personal Savior.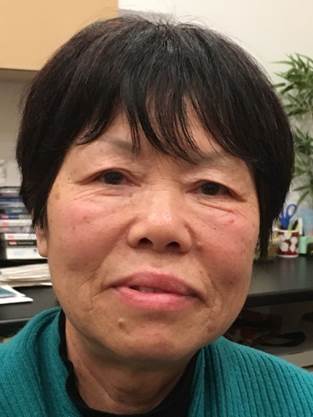 My life is different now. I have peace and joy in my heart. I know that I can depend on God for everything. No matter what difficulties I have in the future, the Lord Jesus will be with me, and I have eternal life and hope. In the future, I can be with the Lord forever. I would like to declare the Lord Jesus Christ as my Savior in front of all people. I will die with Jesus, be buried, and be resurrected with Him.