My name is Thomas, and I am 16 years old. I grew up in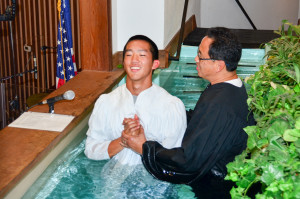 the church, attending Sunday school and going to VBS all my life. Since I had grown up learning all the bible stories, I became jaded towards God's word. I liked the stories and enjoyed listening to them, but I never knew what they were about or why they were so important. And so, I grew up just going through the motions.
At first, the only reason why I accepted the gospel is because I didn't want to go to hell, or maybe because my friends did it as well. I don't actually remember when I accepted the gospel, but I think it was around 2008 inside of my church's VBS program. I wasn't confident in my salvation, however, because I did it again and again, many times by myself, and another time when I went to a baseball camp in the 6th grade.
I didn't really know what it meant to be saved, so I kept living like I had before and didn't really take my faith seriously. Like most Asians, I was forced to focus on grades, sports, and music, but the main thing l really enjoyed doing was playing games or watching entertainment I put in a lot of time just keep myself occupied and having fun.
I never really put much thought into my faith, even after learning all these things about God and Jesus and his character. I never really cared. I never really took into consideration what I learned and applied it to my living. These past two years, however, starting with when I first went to Mexico, I have realized a lot more about myself: how prideful I am, and how much I've relied on my own strength instead of relying on God. And that's when I started to take into consideration more of what it means to have faith and live it out.
Last year, in the fall, Elliot Tom gave a message on the passage Revelation 3:1—6 on the topic of salvation. He really brought to my attention just how not alive (or dead) I was in my faith. I would do deeds to make myself look holy and righteous, but my reasons for serving the church were so self-centered. I learned more and more how sinful I am and just how holy God is. I had learned about this gospel, but I had never really paid attention to just how beautiful the story is and how it never gets old until after that message.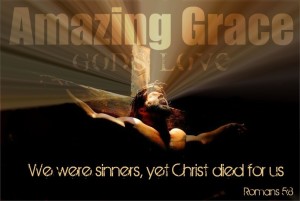 Since then, I've been learning how much I need God in my daily life, whereas before he wasn't present in my mind. This past year, starting in the spring, I have been trying hard to live for Christ. I deserve death but he has been so gracious and loving to send his Son so that I might be saved.
I am taking the step of water baptism as a public step of obedience. I am committing myself to Christ and putting to death my old self. One of my favorite verses that has really helped me is Revelation 3:1-3. It reads, "To the angel of the church in Sardis write: These are the words of him who holds the seven spirits of God and the seven stars. I know your deeds; you have a reputation of being alive, but you are dead. Wake up! Strengthen what remains and is about to die, for I have found your deeds unfinished in the sight of my God. Remember, therefore, what you have received and heard; hold it fast, and repent. But if you do not wake up, I will come like a thief, and you will not know at what time I will come to you." It is kind of obscure, but it really resonates with me Another verse which goes hand in hand with that one is Philippians 1:6: "And I am sure of this, that he who began a good work in you will bring it to completion at the day of Jesus Christ." I know I am not perfect and never will even be close to it. I tend to put this upon myself quite heavily, but I know God isn't done with me, and so I shall "remember, therefore, what you have received and heard; hold it fast, and repent."