"You crown the year with your bounty and your carts overflow with abundance. The grasslands of the desert overflow; the hills are clothed with gladness." (Psalms 65:11-12) This is one of David's songs and also what my heart longs for.
At a summer camp in 1973, the speaker used the following Bible verse as a challenge to the campers. Jesus said, "Very truly I tell you, unless a kernel of wheat falls to the ground and dies, it remains only a single seed. But if it dies, it produces many seeds. Anyone who loves their life will lose it, while anyone who hates their life in this world will keep it for eternal life." (John 12:23-25) These verses seemed to remind me at that time of the choices I should make in my life. Should I choose temporary pleasures that could bring a life time of pain, or suffering with the Lord now and receive the glory with Him in the future? I prayed before Him saying, "My Lord, I am willing. Please use me."
No one forced me to follow the path of a full-time missionary!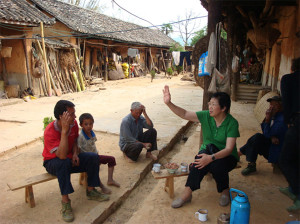 As an elder Brother Bian Yunbo, a faithful servant of our Lord, said in his "Ode to the Unknown Missionaries" that "It is with their own hands that they willingly let go of the worldly pleasures. It is with their own feet that they embark upon this arduous journey! They choose this path deprived of freedoms not because they run out of alternatives, but because they dare to exercise their freedom of choice this way. Thus they rather let the tears flow into their hearts, but fix their eyes on the top of Mount Calvary in the distance and vow never to retreat."
I have encountered numerous difficulties on the missions road, some are man-made, and some from the natural environment. At times it is like going through high waters or big fires or even the valley of death. But whatever the case maybe, God is always there ready to lend support. My belief has always been that He will guide me through and take me to a safe place of abundance. The Bible tells us that "Consider it pure joy, my brothers and sisters, whenever you face trials of many kinds, because you know that the testing of your faith produces perseverance. Let perseverance finish its work so that you may be mature and complete, not lacking anything." (James 1:2-4)
Endless Learning
For a novice missionary finding herself in a totally unfamiliar foreign country, the task of learning the language, adapting to a foreign culture and adjusting to the local life style is something that requires more than mere bravery and a strong will. God's words constantly remind me that I "must be humble in order to walk with God". Once I was conducting a workshop at a certain place and was given a place to sleep that night in a huge grain storage house wherein the host family of four also slept. My bed was made of two heavy tree trunks connected by a web of heavy and rough rope and covered with a sheet of heavy bark paper. Ordinarily I would go to sleep as soon as my head touches the pillow, but somehow that night I just couldn't go to sleep at all. I couldn't stop watching the spider webs hanging from the wall that were being blown by the wind coming through the creaks of the storage house doors, and I was also kept awake by the noise made by a group of rats, not sure whether they were fighting or having a party! At that moment of fear, this Bible verse of what Jesus said came to mind, "Foxes have dens and birds have nests, but the Son of Man has no place to lay his head." (Matthew 8:2) Jesus reminded me that I must learn how to live without my privileges.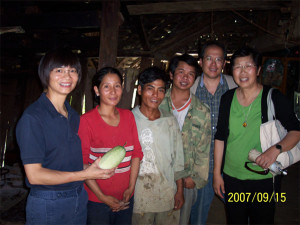 On another mission trip in a Latin America country, I was riding a bus one day to a church. The bus stopped at a small shop on its way. The bus driver got off the bus to buy a cup of coffee and engaged the passers-by in a chat. When we started again, the bus took a roundabout route I was not familiar with. Just as I began to wonder whether I had taken the wrong bus, the bus stopped in front of a residence. It turned out that the bus driver took this route so he could drop off a set of keys at his house. On another occasion, I was at a bank to get some cash. There was a long line before the teller's window, but in spite of that, the teller was taking his time picking a lucky number on a lottery ticket that had been sneaked to him underneath the teller's window. Latin culture is known for its care-free spirit, accompanied by the lack of a sense of responsibility and a sense of punctuality. It is not unusual that if a person has money, he would spend it on drinks rather than going to work. When a person shows up for a meeting half an hour after the appointed time, it is not considered late. Only if it's an hour, then he would say, "Sorry. I am late." To carry out mission work in such a cultural milieu, one needs to learn, of all things, how to be accepting, tolerating, and patient just as apostle Paul told us, "….I have become all things to all people so that by all possible means I might save some." (1 Corinthians 9:22)
Endless Patience
During the last ten years and more, my service in the Creative Access Nations has been a lesson of ever increasing challenge. At a place where open preaching of the Gospel is prohibited, I must rely on the Lord to help me find a way to live out his word; at a place where official corruption is rampant, and only idiots do not understand bribery is the rule of life, I would rather choose to live while being short-changed and be a righteous person that is pleasing in the eyes of our Lord. I admit that I am a simple person lacking in wisdom who in dangerous and sinister situations always relies on the Lord to learn to be "as shrewd as snakes and as innocent as doves", to uphold the principles taught by the Bible, and not to compromise with sin. I would rather incur the wrath of people but not of God.
Living with co-workers also is not an easy task. The late Rev. James Hudson Taylor III once said that in the mission field the missionaries are the most problems. Surprised? If you have read the biographies of some of the missionaries, you would agree with that statement. The differences in cultural backgrounds, gifts and talents, personalities and life styles tend to give rise to jealousy, exclusion, taking credit for others' achievements, power struggle, and self-righteousness among missionaries. When I think back of the time I first entered the mission field, I wasted much time because of my immaturity and not knowing how to deal with conflicts until one day I read again John 21:20-22. The verses record the scene when Peter saw the disciple Jesus loved and asked, "Lord, what about him?" Jesus answered, "If I want him to remain alive until I return, what is that to you? You must follow me." I was admonished by the Holy Spirit in that what is to me whatever happens to others at the end? Changing people is God's work, not mine. My work is to learn patience, to follow the Lord, and to do what He called me to do.
Unparalleled Faith
I admire many great people of faith,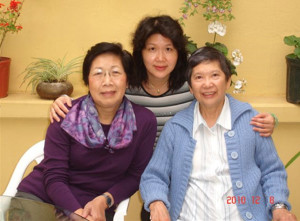 among them George Muller whose faith helped him establish many orphanages. "To ask God for help but not man" has been the lesson I have been trying to learn from the first day I entered the mission field. Sometimes my faith becomes weakened, but God never loses his promise because of my little faith. Once after I had remitted my three-month salary and money for incidental expenses to China, only $250 remained in our bank account here. A co-worker after learning of it became worried and asked, "What are we going to do?" In order not to cause concerns among the staff, I responded right away, "Do not be afraid. There will be enough." But I wasn't really sure of that and in fact was a little concerned myself. Miraculously, when I went to the post office next day to pick up a letter, there were $13,000 U.S. dollars in it! Another time, on March 2, 2009, I was asked by our co-workers, "Do we have the 500,000 RMB ready for building a school in China?" I said, "No. Let's pray about it." When I turned on my computer on March 4, I saw an email addressed to me from Hong Kong with the subject line, "500,000 HK dollars to be claimed as a school-building fund." The sender was an Elder in a church in Hong Kong. I was stunned. Who else besides all mighty God would know of our needs? I opened the mail. But first I had to ascertain this was not a scam. It turned out that it wasn't. The mail was a forwarded message originally sent to this Elder by a Hong Kong business man, a Christian brother, inquiring about if he (the Elder) knew of anyone planning to build an elementary school in China, and the business man was willing and ready to donate 500,000 HK dollars for that purpose. Since this elder knew of the work of the Go and Love Foundation in China, he forwarded the message to us in case we were interested. It was just that simple! The God of Jehovah-jireh is worthy of our praise. I pray for God to strengthen me and help me maintain my faith in "To ask God for help, but not man"!
Boundless Gratitude
When I began as a full-time mission worker, my parents were 74 years-old and not in very good health. Among my six siblings, I was the only one that is single. My father said, "According to Chinese customs, you should be staying home to take care of us." But knowing that I have been called to serve, they showed their obedience to God by letting me go as a missionary. After I completed my study of Spanish in 1986, the Mission Board allowed me to return to the U.S. for two weeks. During that time, I also applied for my visas, because it would be another four years before I could be back on home leave. I still remember the day when I said good-bye to my parents before going to the airport. I could see them waiving at me through the rental car window, and tears began to fill my eyes. I quickly turned my head, for I didn't know if I would be able to see them again in another four years. Thank God! When we submit ourselves to Him in total obedience, He will take complete charge and there is nothing we should worry about. While I was not home, not only my siblings took over by turns my job of looking after my parents, our church brothers and sisters also pitched in to help. They took my parents to and from the church every Sunday. My father told me once that, "We received more care while you were away." What blessings!
My father went to be with the Lord in 1995, and I came home to care for my aged mother while continuing to do mission work from home. I had made a promise to my parents once that one day when and if they need me to be with them the most, I would come home immediately. Every summer since then when I needed to take a group on a short-term mission trip, I would always arrange to have mother stay with one of my older or younger sisters or to have someone come in to care for her. After a while, she became a little unhappy over this arrangement. She once complained to me that, "Every time you go out on a short-term mission trip, I would also like to go on a short-term mission trip myself." I comforted her by singing to her a song by Xiao Min with a few changes in the lyrics. The song went like this, "It's not because there is no Mom, or I don't think of her, it's only because there are too many people wandering aimlessly about in this world…Dear family, don't you worry about me, we are about to put on our backpacks and depart on another trip. We will not be alone on this journey, as the Lord will accompany us and the Holy Spirit will guide us. Although we are far apart from each other, but home is where we happen to be." Even now when I go away from home, I still seem to see Mother in her small build, with one hand closing the car door for me while saying to me in her quivering voice, "I'll be praying for you!"
Unending Obedience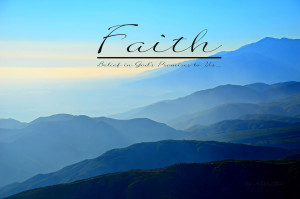 In 1984, I did what was pioneering mission work in Costa Rica with other mission workers and helped establish the Chinese Gospel Church in San Jose. In 1990 I returned to the U.S. for medical treatment. Following my recovery, I was eagerly looking forward to returning to the mission field, but the Mission Board asked me to stay here to take charge of mobilizing for mission work and the planning of short-term missions. For quite some time, I was not able to understand why I couldn't return to the mission field myself. Every time when I bid good-bye at the airport to the missionaries on their way to their assigned posts overseas, I often asked God in tears, "Why not me?" But God's plans are not human plans! The Bible tells us that, "The harvest is plentiful but the workers are few. Ask the Lord of the harvest, therefore, to send out workers into his harvest field." (Matthew 9:37-38) As I gradually came to understand that God's plan for me was for me to stay in the rear echelon to be a mission mobilizer, encouraging more of His children to go into His harvest field near and far away, I was comforted, and I praised God wholeheartedly with thanks!
Fifteen years ago, the leader of an agency asked me to set up a poverty relief organization. My immediate reaction was that I am a missionary and not an expert in social work. But the Bible broadened my horizons. I was led to understand that the approach Jesus adopted in preaching the good news was one that was directed to the whole person, with a combination of the teachings of the Great Commission and the Great Commandments. That means He ministered not only to a person's spiritual well-being but also the person's material needs. When I accepted this challenge in total obedience, I turned to God and said, "I know nothing about this work!" I heard a small voice in my mind, "You don't know anything about this work, but I do. You don't know how to get things started, but I will send you people who know how." Amazing! Thinking back, I knew nothing about the projects that the Go and Love Foundation would be engaged in, but now I do. Meanwhile, many professionals have also been moved to join us in carrying out these projects.
"….Though outwardly we are wasting away, yet inwardly we are being renewed day by day." (II Corinthians 4:16) I have discovered recently that my energy level is not what it used to be. Besides the need for a nap after lunch every day, my knees suffer from severe arthritis, and my left eye has lost 90 percent of its sight because of glaucoma. "….But God is the strength of my heart, and my portion forever." (Psalms 73:26)
Now is the time to pass the baton! For some years I have been praying to God to move someone who is willing to commit him or herself to carrying on this missionary work.