My name is Moon Sau Yan Yu. Before I accepted Christ, I loved attending Tai Chi classes and other social gatherings. For a period of time, I went to Thunder Valley as if I worked there from 9 AM to 3 PM. Even Pearl, my daughter-in-law, asked me to babysit Samantha, my granddaughter, for a day, but I told her I wouldn't be available until after 3:30 PM.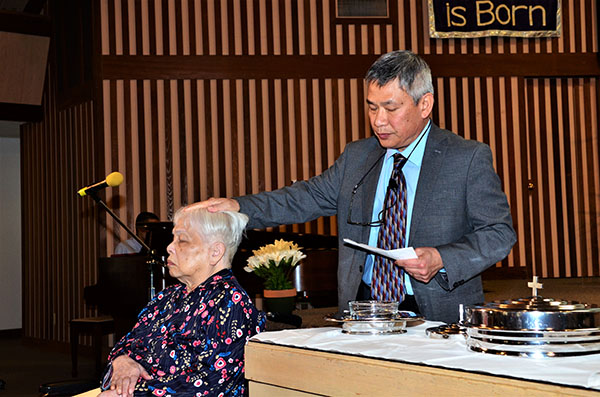 During that time, I thought my life was wonderful and happy. Plus I had a lot of friends. At that time, Nancy, my oldest daughter, often asked me to go to church, and I always told her maybe later. Years went by and my health was going downhill. One day, I fell down and cracked my hip bone at home. I had to stay in a nursing home for a month before I could return home.
Mrs. Liu, my caretaker, and my family really took care of me beyond their duties.  Thus, my health recovered quickly. Because my hip still hurt badly, I had to use a wheelchair. My family also hired Cindy on the weekend to help take care of me. For the next few years, my life was without direction. Every day I just sat idly at home.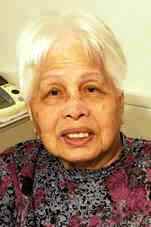 Thank God, a sister named Eva, my oldest son, and his wife often came to share the Gospel with me. There's a voice inside me that urged me to go to church and I shared that with my oldest daughter. From that Sunday on, Idy took me to church for worship. Later on, William and my family have been rotating to take me to church, and I stay for Sunday school as well.
In class, I got to know some brothers and sisters as well as Jesus Christ as my Savior better. Listening to His word, I felt energized and have hope.  Now I look forward every week to come to church. God gave me vitality and became my pillar emotionally. I can still come to church and listen to His word. That's His grace.
I know God loves me. I know I am a sinner and that's why I need Jesus to be my Savior.  Also, I want to thank my family, church's brothers and sisters, and friends who have cared, helped and loved me.  May God bless you!